Managing As A Freelancer Part 1: Your Finances
14th March 2019 2.00pm
Mick Lally Theatre
Tickets €10/Free for members : Available HERE
Galway Film Centre brings you 'Managing as a Freelancer', a series of informative workshops aimed at freelancers in the Audiovisual sector covering a range of topics including Marketing and Branding, CV presentation, Workplace Best Practise as well as Case Studies.
Our first session of the series is Managing Yourself Financially and deals with Financial planning and Tax management, an essential and useful skill for all freelancers.
Chartered Accountant Bernadette Murtagh will lead participants through the many aspects of planning and managing your financial affairs including:
Starting your own business – Registering as a sole trader or setting up a company, registering with the CRO and Revenue
Book-keeping – Why use accounts? What to record? What is a Profit & Loss Account and a Balance Sheet? How do you make a tax return as a sole trader or company?
Tax Affairs – VAT, should you register? What about Corporation tax, Income tax, PAYE/PRSI/USC?
Other key areas of note – Special Business Relief, Local Property Tax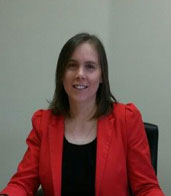 Bernadette qualified as a Chartered Accountant in 1999 and completed her training with Duignan Carthy O'Neill, a medium sized practice in Dublin. She qualified as a taxation consultant with the Institute of Taxation in 2002.Bernadette moved to Galway in 2000, where she joined the practice of Aideen McInerney FCA. When Aideen retired in 2002, Bernadette took over the practice. Bernadette has over 20 years experience working in public practice and during that time has worked with a broad range of clients on a diverse range of issues.
Bernadette lectured for ACCA Accounting Technicians for a number of years and has presented the accounting and taxation module for Start Your Own Business courses. She is a member of Accounting Group West, a network of Accountants who have a strong desire to exchange information on matters of professional interest, as well as organising courses and lectures on technical matters for staff and partners in the participating firms.
Bernadette is the Company Secretary of Druid Performing Arts Limited and is a council member of the Western Society of Chartered Accountants Ireland.
Managing as a Freelancer is a series of workshops brought to you by Galway Film Centre and Galway, City of Film and is supported by the Broadcasting Authority of Ireland, Screen Skills Ireland, and Gréasán na Meán Skillnet.